IBI Webinar: Biochar Analytical Methods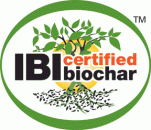 Datum/Zeit - Mo, 27. Mrz 2017 um 4:30 - 6:30 Uhr
REGISTER NOW FOR THE
March 27, 2017 • 4:30 pm – 6:00 pm ET (Achtung. Das ist nicht Europäische Zeit)

The soon to be released "Biochar: A Guide to Analytical Methods" (CRC press 2017) provides procedures and guidelines to characterize biochar and the background for proposed analytical techniques.
Lead editor, Dr. Balwant Singh, will highlight some of the most useful information including proper ways to obtain biochar samples and a selection of analytical techniques including proximate & elemental analysis, pH, electrical conductivity, liming potential, and cation exchange capacity.  This webinar will be of interest to biochar producers, researchers, laboratories and more.  An interactive Q&A period will follow Dr. Singh's presentation. Questions may be submitted before or during the event.
When?
Date: March 27, 2017
Time: 4:30 – 6:00 pm ET
IBI Members: FREE with code*
Non-Members: $40
*IBI Members may register for free using the link which has been emailed to all current IBI Members or is available on the IBI Members Only page. Renew your IBI membership or join at http://www.biochar-international.org/join.
Dr. Balwant Singh

University of Sydney, Australia

Dr. Balwant Singh is a Professor of Soil Science in the Faculty of Science at the University of Sydney.  He is the current Chair of the Soil Mineralogy Commission of the International Union of Soil Sciences and a Councilor of the Association Internationale pour l'Etude des Argiles (AIPEA) and the Clay Mineral Society.  Dr. Singh is joint Editor-in-Chief of the journal Soil Research and an Associate Editor for three other journals.
Kategorien Keine Kategorien
Karte nicht verfügbar