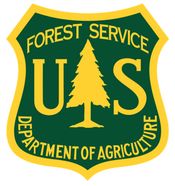 Ganz ohne G

efahr, vom Corona-Virus erwischt zu werden, kann man an den Lehrveranstaltungen des USDA Forest Service teilnehmen. Das erste Webinar 2020 wurde unter dem Titel »Biochar: What is it?«  am 19. März 2020 um 11:00 Eastern Time angeboten.
Am 21. Mai  ist das Thema »Biochar from Forest to the Farm(including animal bedding, irrigated lands, high value crops, and improving forest soil with biochar)«, wieder um 11 Uhr US/Eastern Time.
Presenter: Jim Archuleta – USDA FS-R6 Regional Wood Innovations Coordinator. Er sagt zu seiner Aufgabe:
The Wood Innovation Program and the three work areas in Region 6: mass timber, bio-energy, and biochar. The program offers up to $250,000 in reimbursable grants for partners who bring at least $125,000 to a project. This economic incentive has been noted by some partners as pushing them toward recent accomplishments that would not have been possible otherwise.
Einzelheiten zur Teilnahme (ohne Anmeldung, aber Adobe Connect muss installiert sein) auf der Website www.forestrywebinars.net wo es ständig Webinare zu den unterschiedlichsten Themen rund um die Forstwirtschaft gibt.
Speziell zu Biokohle gibt es 2020 in jedem Monat ein Webinar. Am 14. April wird das Thema »Biochar Production Technologies« sein.
Das Webinar im März wird präsentiert von Debbie Page Dumroese (Forest Service Rocky Mountain Research Station). Sie hat »Natural Resources and Environmental Science« studiert und arbeitet seit 1988 für den in der Rocky Mountain Research Station des US Department of Agriculture Forest Service im Bereich Bodenkunde.
Sie hat 2009 mit der Einrichtung von Versuchsflächen für Biokohle begonnen und die Versuche Freiland durch Laboruntersuchungen begleitet. Sie ist  in der »Rocky Mountain Research Station« und anderen Forschungsstionen im Nordwesten für alles zuständig, was mit Biokohle zu tun hat.
Etwa in dem Projekt »Waste to Wisdom « mit dem Thema 3.2 : Develop a tool to evaluate the value of biochar as a soil amendment for carbon sequestration.
von dem es bisher die folgenden Berichte gibt:
Scott, D.A., D.S. Page-Dumroese. 2016. Wood bioenergy and soil productivity research. Bioenergy Research. doi: 10.1007/s12155-016-9730-6.
Jang, W., D.S. Page-Dumroese, and C.R. Keyes. 2016. Long-term changes from forest harvesting and residue management in the northern Rocky Mountains. Soil Science Society of America Journal. doi:10.2136/sssaj2015.11.0413.
Page-Dumroese D.S., M.R. Ott, D.G. Strawn, and J.M. Tirocke. 2018. Using organic amendments to restore soil physical and chemical properties of a mine site in northeastern Oregon, USA. Association of Scientists in Agricultural and Biological Engineering. Applied Engineering in Agriculture. ASABE special collection publication. 34(1): 43-55.
Ott, M. 2016. Using organic amendments to restore degraded mineland soils. MSc Thesis. University of Idaho. 128 p.
Sie hat 2018 ein Patent (United States Patent Application 20180010043) für eine mobile Verkohlungsanlage angemeldet.
Mar 19, 2020 11:00 am US/Eastern
USFS Forestry Webinars
You are invited to attend a Live Webinar sponsored by:USDA Forest Service
What will you learn?
This webinar will cover basic information about biochar, types of char, biochar applications, environmental benefits, etc.. There will be a brief overview of production technologies too. This webinar is part of a monthly series on biochar created by the USDA Forest Service.
learn more here…
Presenters/Authors:
Debbie Page Dumroese, Forest Service Rocky Mountain Research Station
Education Credits from the following organizations continuing education programs have been approved or applied for:
Certificate of Participation – 0 hour NA Credit  [status: Approved]
Get instructions on how to obtain Continuing Education Credits.
Session Details:
Mar 19, 2020 11:00 am US/Eastern   Duration: 01:00 (hh:mm)
*** Please join the session 15 minutes prior to the start of the webinar. ***
This webinar will be recorded and posted back to the Webinar Portal for on-demand viewing within a week. CEUs are available for on-demand webinars when applicable.
Who should participate?
Foresters
Natural Resource Professionals